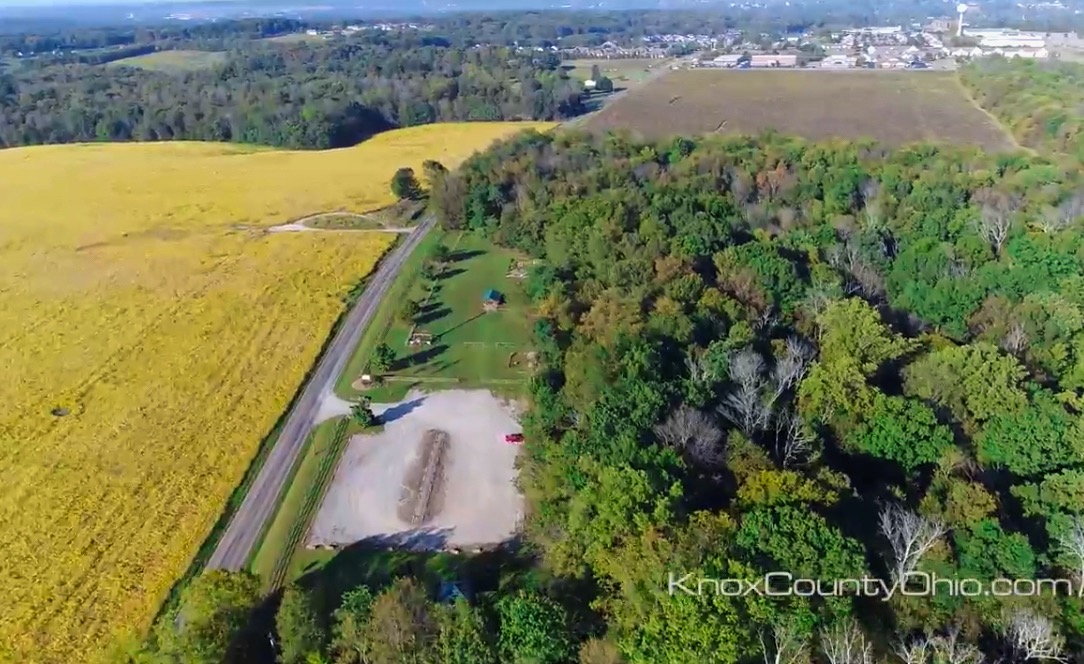 A Place With Furry Friends and Miles of Exploration
Wolf Run Regional Park in Mount Vernon, Ohio offers almost 260 acres of exploration that lead you on almost 10 miles of various hiking trails through the woods of the Kokosing River Valley accompanied by the soundtrack of calm waters from small currents that feed the Kokosing River. This park provides a 2 acre fenced in "Bark Park" for your furry four legged friend to play fetch, run, meet new friends, and challenge their agility skills. Within Bark Park is a shelter area with park benches for you to rest and relax while soaking up the fresh air and admiring other dogs.
Pack Up The Checkered Tablecloth and Plenty Of Food
Have a nice picnic with friends and family at the picnic shelter located to the right of the parking lot. The shelter is not available for reservation, however, is on a first come, first serve basis.
Ancient History Lies Right Before Your Very Eyes..
The park is decorated with granite boulders from 100,000 years ago by Ohio's last ice age and includes the 30 acre Knox Woods State Nature Preserve. Enjoy fishing at Wolf Run Pond that has a recently built fishing pier and see imaginations flourish in problem solving skills, creativity, and agility in the kids bouldering space.
Quality Control
The Park District is lent a hand with deer management by permit-only archers through archery season (end of September to the beginning of February), zero gun hunting is permitted.
Fly Above and Take A Visit
Check out our custom drone footage and video highlights of Wolf Run Regional Park and Bark Park to take a quick visit and see what the buzz is all about!
Explore The Kokosing Valley and Stay A While
Located at 17621 Yauger Road, Wolf Run Regional Park is a convenient place for one to relax, hike, and explore the edge of Mount Vernon, Ohio.
If you love visiting the Wolf Run Regional Park, make sure to check out the Woodberry Glen Condominiums For Sale just a drive down the road, as well as all Mount Vernon, Ohio Homes For Sale.
This feature article is part of our ongoing series titled 365 Things To Do in Knox County Ohio by Sam Miller of REMAX Stars Realty in 740-397-7800.

#KnoxCountyOhio
#MountVernonOhio
#WolfRunRegionalPark