Knox County Ohio Knox County Ohio Bank Owned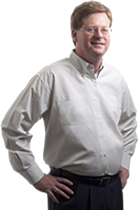 Knox County Ohio Bank Owned
Browse our bank-owned listings and you will find properties with lots of potential. Like our other listings, bank-owned properties in Knox County, Ohio boast excellent school districts, beautiful parks and lakes, and charming communities. While they may require more attention than typical listings, bank-owned properties often come with special advantages such as better lending options and repair allowances offered by the bank possessing the property. Bank-owned properties offer sharp buyers great real estate values. Contact our office, or simply sign up to receive updates and information regarding bank-owned listings in Knox County Ohio.
If you are thinking about buying or selling a home, give us a call at (740) 397-7800 or send us an email to explore your options and to find out when is the best time for you to make a move.
New listings are added regularly, check back soon.