Centerburg Ohio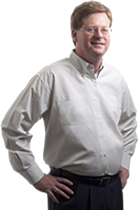 Come live in Centerburg, Ohio
Centerburg Ohio is situated at the geographical center of Ohio and stakes the claim as the "Heart of Ohio". Centerburg originated as a midway tavern site between Columbus and Mount Vernon and also as a way station for caravans bringing supplies between the Ohio River and Great Lakes. Later it became a railroad town and rural stop during the peak of passenger train travel in the U.S.
Additional Info:
Centerburg Ohio is a desirable location that continues to grow. This can partially be attributed to its appealing 40 minute commute to Columbus, allowing residents to work in Columbus and still enjoy living in a close-knit community like Centerburg.
Situated along the North Fork of the Licking River, Centerburg Ohio real estate offers beautiful scenery for homes and outdoor activities.
Parks and Recreation - Centerburg is a golfing community with two golf courses in town.
Table Rock Golf Course - This Par-72, 18-hole course was designed by Jack Kidwell in 1973 and is just outside of town on Route 3. The course features a distinctive layout that offers a variety of challenges and obstacles, with five different sets of tees.
Wyandot Gold Course – This is a player-friendly course that caters to golfers of all skill levels. The course has plenty of trees along the fairways and sand bunkers for the more experienced golfer who likes a challenge.
The Heart of Ohio Trail is a 16-mile former railroad bed purchased by the Knox County Commissioners in June 2004 to encourage physical activity and outdoor recreation. The unpaved trail offers opportunities for jogging, walking and mountain biking.
Living – This quaint town has a population of 1,773 which is an increase of nearly 25% since 2000. Centerburg Ohio Real Estate offers the best of both worlds: a small-village environment that is relatively close to the metropolitan community of Columbus. Many Centerburg residents commute 40 minutes to Columbus Ohio to work and return home to a relaxing environment.
Each September, Centerburg hosts an Oldtime Farming Festival in its Memorial Park with the theme of the importance of farming. The "Heart of Ohio USA Days Festival" in Centerburg and nearby Hartford Fair are also popular events.
The average price for a home for sale in Centerburg, Ohio is approximately $123,300.
Healthcare -The Knox Community Hospital, a general medical and surgical facility, in nearby Mount Vernon Ohio is a community-owned, 115 bed non-profit hospital that offers excellent health care.
Transportation - The Wynkoop Airport in Mount Vernon features private and recreational air transport. The Port Columbus International Airport (CMH) is located a short distance away east of downtown Columbus, Ohio.