Danville Ohio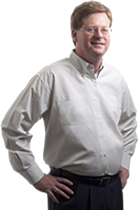 Come live in Danville, Ohio
Danville Ohio is a one of those rare desirable small-town locations, perfect for those willing to enjoy the simple things in life. With just over 1,000 residents, Danville is a farming community with a rich history, with second oldest Catholic parish in Ohio, St. Luke Catholic Church.
The residents in Danville are known for their friendliness and often treat visitors as family. Danville Ohio is also considered "the gateway to Amish country" since the largest Amish community in the U.S. is close by, where visitors can find top-quality Amish crafts including hand-crafted quilts, furniture and other Amish made items.
Danville Ohio Real Estate offers a small town atmosphere with a lot of heart and plenty of activities.
Additional Info:
Shopping and Entertainment – Boutique shops with hand-crafted items can be found in Danville. Danville's Briar Patch sells many wood-crafted items including wall hangings, holiday decorations, bird houses and more. The Danville Antique Flea Market is held each weekend in Danville. The nearby Amish community and shopping center is a very popular place to shop for locals and visitors.
Parks and Recreation – This small community has a multitude of recreational activities including boating and fishing along the scenic Kokosing River, where the locals claim the best small-mouth Bass fishing is.
The picturesque Kokosing Gap Trail, which runs from Danville to Mount Vernon offers running, cycling, rollerblading and walking. This 14- mile recreational trail was built on a former Pennsylvania Railroad line. Along the trail you'll traverse the river twice on railroad bridges that are more than 250 feet long. Visitors will be treated to amazing views of forest, wetlands and wildlife along the river.
Located adjacent to the Kokosing Gap, east of Danville is the Mohican Valley Nature Trail. This beautiful trail features the 370 foot long "Bridge of Dreams" over the Mohican River. This covered bridge is reported to be the second longest in the United States. This horse friendly trail is also a cross-state bikeway.
In Mount Vernon, the Hiawatha Water Park is a fairly new facility, offers hundreds of ways to offer summer fun. There are tons of ways to get soaked, with an Olympic sized pool, slides, tunnels and waterfall- everyone will have a great time.
In the winter, the Snow Trails Winter Resort, located about 20 minutes away from Danville, in Mansfield is a great facility dedicated to outdoor family fun. They offer skiing, snowboarding and snow tubing. With over 50 years of exciting wintertime fun and action sport events, it's a wintertime do not miss.
The Mohican-Memorial State Forest is 4,498 acres nearby Danville. The Mohican State Park is comprised of 1,110 with five miles of the scenic Clear Fork Branch of the Mohican River that features hiking, horseback riding and camping.
Living – Danville Ohio is located near U.S. Route 62, with easy access to Newark, Grandville and Columbus Ohio. Daville has enjoyed a 5% population gain since 2000.
The average price for real estate in Danville, Ohio is approximately $85,000. There is acreage available for small to large farming.
In June the Danville-Howard Turkey Festival is a big community event held at the Danville Community Park.
Healthcare -The Knox Community Hospital, a general medical and surgical facility, in nearby Mount Vernon Ohio is a community-owned, 115 bed non-profit hospital that offers excellent health care.