Knox County Ohio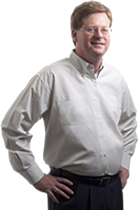 Come live in Knox County, Ohio
Knox County Ohio is at the geographical and literal heart of Ohio, conveniently located between the bustling communities of Columbus, Newark, Cleveland and Mansfield. Knox County has a population of 59,324 within 530 square miles in the Glaciated Allegheny Plateau, with rolling hills and valleys.
Knox County is named after General Henry Knox, who fought in the American Revolutionary War and became the first Secretary of War.
Knox County Ohio real estate offers a beautiful place to live that is centrally located in the state of Ohio. With beautiful landscapes, quaint towns, a nearby river and easy access to surrounding metropolitan cities, Knox County Ohio real estate offers the best in life.
Additional Info:
The hub of Knox County is at the beautiful town of Mount Vernon, known by locals as "America's Hometown" and named "Ohio's Most Livable City" by Ohio magazine.
Mount Vernon is filled with historic neighborhoods, charming shops, popular restaurants and two of the finest rural museums in Ohio.
Shopping, Dining, Entertainment – Knox County Ohio offers several options for shopping, dining and entertainment in the towns of Centerburg, Danville, Fredericktown, Gambier and Mount Vernon.
Mount Vernon Farmers Market runs from June until October with more than 50 vendors selling fresh fruits, vegetables, baked goods, cheeses and meats.
Downtown Mount Vernon transforms into a pedestrian mall with entertainment, food, music and shopping during the first Friday of each month from May through October.
The annual Knox County Fair is a popular community event that highlights agriculture as an important and enduring industry in the county.
Fredericktown hosts the Tomato Show each year, a community street fair with community exhibits, parades, crafts and food.
Parks and Recreation - Knox County, Ohio also offers numerous outdoor activities including boating, camping, hiking and biking.
The Kokosing Gap Trail is a paved, 14-mile recreational trail that runs through Knox County and is a popular place for biking, walking, jogging, rollerblading and other activities.
The Mohican Valley Trail lead from Mount Vernon to Brinkhaven also offers opportunities for jogging, hiking, biking or rollerblading.
The Kokosing River that runs through Knox County offers swimming, hiking and boating activities, as well as camping and canoeing at certain Mohican and Kokosing areas.
Knox County has nine different golf courses, including:
Living - With Knox County Ohio situated in the middle of the state, the area offers easy access to the surrounding metropolitan areas of Columbus, Cleveland, Newark and Mansfield. Knox County Real estate prices are on average 40 to 50 percent lower and offer more property acreage than the surrounding metropolitan areas.
Schools, Health, Transportation – The Mount Vernon City school district is the largest school district in Knox County, with nine schools and an estimated 4,275 students.
Kenyon College is located in Gambier and Mount Vernon Nazarene University is located in Mount Vernon.
The Knox Community Hospital is a community-owned, 115 bed non-profit hospital that offers excellent health care.
The Knox County CAC Transit offers public transportation throughout the county.
With its historic homes, red brick streets, museums, colleges, river and beautiful, wooded land, Knox County Ohio Real Estate offers a prime location to live.