Mount Vernon Ohio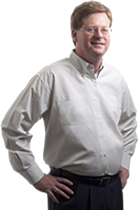 Come live in Mount Vernon, Ohio
Known by locals as "America's Hometown" and named "Ohio's Most Livable City" by Ohio magazine, Mount Vernon Ohio has picturesque historic neighborhoods, charming shops, popular restaurants and two of the finest rural museums in Ohio.
Mount Vernon Real Estate is one of the more desirable places to live in Ohio, offering a high quality of life in a strong local community.
Additional Info:
Established in 1805, Mount Vernon is the county seat of Knox County. With a current estimated population of 16,037, Mount Vernon Ohio is thriving town rooted in a rich history with historic houses and buildings built in the late 1800s.
Shopping, and Entertainment – Mount Vernon Ohio has numerous local shopping options including boutiques, bookstores and coffee shops in the historical downtown, while the modern downtown area has a Walmart, Kmart, JCPenny's, grocery stores, a movie theater and plenty of restaurants.
Mount Vernon also features a local farmers offering fresh produce at the Mount Vernon Farmers Market from June until October. More than 50 vendors come to town to sell fresh fruits, vegetables, baked goods, cheeses and meats.
During the first Friday of each month from May through October, downtown Mount Vernon transforms into a pedestrian mall with entertainment, food, music and shopping.
The Knox County Agricultural Museum reveals the area's rich agriculture history with a large collection of farm and home implements from the 1800s and 1900s.
The Knox County Historical Museum represents numerous aspects of Knox County's history including authentic memorabilia of Dan Emmett, the composer of Turkey in the Straw and Dixie.
The Woodward Opera House, America's Oldest Authentic 19th Century Theater, is also located in Mount Vernon.
Parks and Recreation – Numerous outdoor activities, including boating, camping, hiking and biking are available to residents of Mount Vernon Ohio real estate.
The 14-mile Kokosing Gap Trail and the Mohican Valley Trail that leads from Mount Vernon to Brinkhaven offers opportunities for jogging, hiking, biking or rollerblading.
The Hiawatha Water Park is a fairly new facility, offers hundreds of ways to offer summer fun. There are tons of ways to get soaked, with an Olympic sized pool, slides, tunnels and waterfall- everyone will have a great time.
In the winter, the Snow Trails Winter Resort, located about 20 minutes away from Danville, in Mansfield is a great facility dedicated to outdoor family fun. They offer skiing, snowboarding and snow tubing. With over 50 years of exciting wintertime fun and action sport events, it's a wintertime do not miss.
Mount Vernon also has the Pacemakers Dragway, for racing enthusiasts.
Living – Being situated in the geographic center of the state, Mount Vernon Ohio real estate offers easy access to the surrounding metropolitan areas of Columbus, Cleveland, Newark and Mansfield.
Rolls-Royce Energy Systems Inc., which manufactures turbine-related equipment, is the largest employer in Mount Vernon.
The annual Knox County Fair is a popular community event that highlights agriculture as an important and enduring industry in the county.
The Dan Emmett Music and Arts Festival is a big event that showcases a host of musical talents performing musical genres of bluegrass, country, folk, oldies, rock-n-roll, Christian and big band.
Home prices are generally much less than the outlying metropolitan areas with a median price of $101,000.