Howard Ohio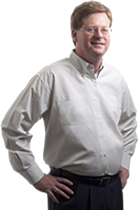 Come live in Howard, Ohio
Howard Ohio offers the simplicity of country living in the beautiful rolling hills of central Ohio. Once a prosperous and bustling town, when the railroad ran through it, Howard is now a peaceful community that includes families and retirees.
Howard is near the Apple Valley Lake and Kokosing River, which offer numerous water sports activities. Howard Ohio is also near a championship golf course and the thriving community of Mount Vernon is nearby.
Howard is centrally located in the state of Ohio, offering easy access to Columbus, Newark, Cleveland and Mansfield Ohio. With its picturesque lake, enjoyable river and proximity to Mount Vernon, Howard Ohio Real Estate offers peaceful living with plenty of activities to participate in.
Additional Info:
Parks and Recreation – The Apple Valley Lake, considered by many to be the cleanest lake in Ohio, offers numerous water sport activities including swimming, boating, fishing, water-skiing and jet-skiing.
Near the lake is the Apple Valley Golf Course, a par-71, 18-hole public championship course.
The Kokosing Gap Trail is a paved, 14-mile recreational trail that runs through Howard and is a popular place for biking, walking, jogging, rollerblading and other activities.
The Kokosing Valley Camp and Canoe is a campground in Howard residents and visitors can boat in canoes, kayaks and inner-tubes along the Kokosing River.
Living – Howard Ohio Real Estate is in a small community of about 780 people. The Apple Valley Lake Community in Howard offers numerous community amenities including fishing, golfing, boating, a full-service marina, playgrounds and more.
The median price of Howard Ohio Real Estate is about $109,800.
The popular community events in Mount Vernon include: a farmer's market, a First Friday celebration each week from May to October, the Knox County Fair and the Dan Emmett Music and Arts Festival.
A short drive north from Howard is Amish country, where one of the largest populations of Amish people in the country live. Visitors of Amish country can experience a more simple life and also shop for top-quality Amish crafts such as hand-crafted quilts, furniture, produce and other items.
Shopping options, in Mount Vernon, range from locally-owned boutiques to bigger shopping stores such as Walmart.