Gambier Ohio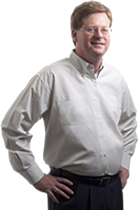 Come live in Gambier, Ohio
Gambier Ohio is nestled in the picturesque hills of Knox County. While the village of Gambier is primarily known as the location of Kenyon College, one of the top liberal arts colleges in the country, the area is an attractive town full of natural beauty and historic architecture.
Many of the homes and buildings in Gambier were created in the 19th century, giving the small village of Gambier, with a population 2,061 in 2008, a desirable charm. The college atmosphere, warm café's and natural beauty of Gambier Ohio Real Estate make it a very appealing place to live.
Additional Info:
Parks and Recreation – The popular 14-mile Kokosing Gap Trail winds through Gambier and offers opportunities for jogging, hiking, biking or rollerblading. A favorite local way through town is the "Middle Path", a gravel path that runs the length of the town, used by both college students and residents.
The Kenyon College athletic center is a state-of-the-art center available to residents of Gambier when not in use by college sports activities. The three-story, 263,000 square-foot building has a recreational gym, indoor track, swimming pool and spa, tennis courts, weight and fitness room, theater, racquetball & squash courts and other features.
The Kenyon College Brown Family Environmental Center features a bluebird trail, butterfly garden, seven-acre prairie, wetlands and hiking trails.
Living – Gambier Ohio Real Estate is always in demand due to Gambier's beautiful village charm and proximity to Kenyon College. The area has an abundance of natural beauty that includes the 14-mile Kokosing Gap Trail that winds through Gambier and has end points in Mount Vernon and Danville. Columbus Ohio is 41 miles away and, due to the central location of Gambier, Cleveland, Newark and Mansfield are within driving distance. The average price for homes in Gambier is approximately $138,400.
Schools – Gambier Ohio public schools fall under the Mount Vernon City School District. There are nine schools and an estimated 4,275 students, including the Wiggin Street Elementary School in Gambier with an estimated 212 students.
Kenyon College is a private college that is considered one of the top liberal arts colleges in the country. It has an estimated enrollment of 1600 students.
Healthcare -The Knox Community Hospital, a general medical and surgical facility, in nearby Mount Vernon Ohio is a community-owned, 115 bed non-profit hospital that offers excellent health care.
Transportation- The Knox County CAC Transit offers limited public transit in Gambier and throughout Knox County for peopleof all ages who have no other means to get to medical appointments, shopping, employment, and other essential services.