Knox County Ohio Homes Located in Centerburg Ohio School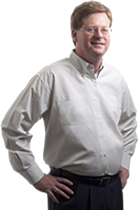 Homes Located in Centerburg Ohio School District
In Centerburg, the school is the hub of the town. Serving 1140 students in grades pre K-12, the Centerburg District is a small school with big ideas. Teachers at Centerburg School District seemingly work around the clock to ensure that their students meet and exceed state standards. Students attending Centerburg score higher than the state average on the Ohio Achievement Test (OAT) in nearly every category of testing. Given the highly qualified teaching staff and unflagging community support, it's no wonder Centerburg School District was deemed an "effective" district by the Ohio Department of Education. But teachers at Centerburg are interested in more than test results; they truly want to provide positive learning experiences for their students. For example, the Trojan Crier, Centerburg's high school newspaper, was awarded first place in the small schools newspaper category by the Ohio Scholastic Media Association. The "Red Plague" brought home yet another win from the Buckeye Regional Robotics Competition, sending their high school math and science team to compete at the championship.
If you're looking to relocate, the staff at Centerburg School District would be happy to give a tour of their school and all it has to offer your student.
New listings are added regularly, check back soon.