Fredericktown Ohio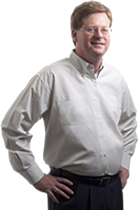 Come live in Fredericktown, Ohio
Fredericktown Ohio offers a village community peacefully located in the rolling hills of Knox County. Fredericktown has strong citizen involvement, which has helped to create the community library and bandstand. The village was founded in 1807 by John Kerr, who created the first mill in Fredericktown.
Fredericktown is home to several large industries including Kokosing Construction, Dana Corporation and FT Precision.
With a population of 2,493, Fredericktown Ohio is strong community identity rooted in a rich rural history. For a strong, friendly community located in an area rich with activities and opportunity, check out Fredericktown Ohio Real Estate.
Additional Info:
Parks and Recreation – Fredericktown has numerous community parks for summer activities and sports. Fredericktown Ohio real estate also has easy access to the surrounding lakes for fishing and boating. Both Knox Lake and Kokosing Reservoir are nearby.
The Little Apple Golf Course and Hidden Holes Golf Club are excellent golf courses in Fredericktown. In nearby Mount Vernon, the Hiawatha Water Park offers family summer fun, while in the winter, the popular Snow Trails ski area, located just 30 minutes away from Fredericktown, offers snow activities.
Living – Fredericktown has a strong community spirit and citizen involvement. In 1995, more than 800 community volunteers helped in the creation of the Fredericktown Community Library. The Fredericktown bandstand was also created with the help of community volunteers.
Each year Fredericktown hosts the annual Tomato Show a community street fair with community exhibits, parades, crafts and food, as well as the Annual Car Show. During the Christmas holidays, the Fredericktown Community Christmas Walk is also a popular community event.
Real estate in Fredericktown averages $119,400. Fredericktown Ohio Real Estate has easy access to the surrounding metropolitan areas of Columbus, Cleveland, Newark and Mansfield.