Testimonials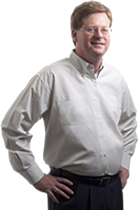 Testimonials
Dear Sam,
So we wanted to tell you THANK YOU for the absolutely WONDERFUL job you did with helping us to sell both our commercial/rental property and our home here in Mount Vernon. We've been in the home for about ten years, and also our businesses had occupied the building for just as long, and it seemed we had a lot to do to get ready. Your advice was right on, and making the changes you suggested really helped us to 'clean up', no pun intended but definitely applicable!"
And equally impressive was the actions you took after we signed on with your company. We had our business property listed with someone else for about four months, with no offers. We wanted to change the asking price, but it was not done. When we signed over to you, immediately you went into action marketing our property, and within one month we were closing on the deal. We appreciate that you took the time and the effort to make calls and to get our info out to the other realtors in other areas you know. The personal touch in marketing is ALWAYS going to bring results, and your personal touch of making contacts with people to let them know about our properties sure worked.
And your customer service was incredible. We received calls every time we had the business property shown, and we were sent letters keep us in touch with what was going on. And what happened with our residential home was incredible! After we signed the papers with you retaining you as our agent, you made calls to let your contacts know our home would be on the market in one week (giving us time to make the last-minute 'clean-ups' you suggested) and then as soon as the first showing day arrived, we were overwhelmed with showings! We didn't even need an open-house, as we had a steady stream of viewers who had made appointments, and then received an offer for our asking price THAT NIGHT! We were SO THANKFUL that you sold our home for us the SAME DAY it was officially on the market! Thank you so much! We have already and will continue to highly recommend you to anyone who has a property to sell.

Elaine S.
,
Mt Vernon, OH
Dear Sam,
Thanks for the successful sale of our house in Gambier. Janet & I think things went smoothly and quickly. We appreciate all that you did for the happy outcome."
Unpacking her in Washington is a more than full-time job, but we are making progress.
I was saddened to hear of the loss of your father. Even though my dad is still alive at 96 and mentally first-rate, his physical decline, though slow, is enough to have me braced and yet unready. There will be an empty place I'll always miss. I hope you and your family are sustained by his memory.
Thanks also to the gang at the office for their contributions.

Steve and Janet S.
Dear Sam, Carol, & Team,
Thank you for the great selling experience. Everything was handled with class and professionalism."
Thanks for getting us SOLD!

Leslie F.
Dear Sam and Carol,
Now that the sale of our home is complete we can look back and appreciate the professional quality and manner in which you represented our interests."
Your attention to every detail and keeping us informed on a regular basis was reassuring. Also, the use of the truck in moving to our new home was very helpful.
We thank you and are grateful to both of you and all of your support staff for a job well done.

Ron and Evelyn L.
Sam & Team,
Thank you so much for all of your hard work on the sale of our home. We appreciate you arranging for the work on our house. We are satisfied knowing that our house is in your hands."

David and Kristi J.