Knox County Ohio Apple Valley Lake Waterfront Homes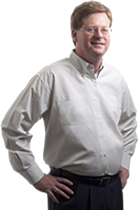 Apple Valley Lake Waterfront Homes
Imagine waking up every day to the sound of waves breaking gently on the shore, sunlight twinkling on the water and cool forest fragrances wafting through an open window.
For many, living on the lake has been a life-long dream, but if you're in the market for a dream home, or home-away-from-home, you can make your dream a reality. Simply browse our Apple Valley Lake waterfront listings and you'll find all the lakeside amenities you could ask for, such as private boat docks, a public golf course, sandy swimming beaches and a daily commune with the natural world. Meet new friends and neighbors who share your love for the outdoors. You'll love coming home to breathtaking sunsets, and watching the seasons change from your waterfront property. Plus, the Apple Valley Lake community is only an hour from Columbus, and two hours from Cleveland. Contact our office today, for more information about our Apple Valley Lake waterfront listings.
New listings are added regularly, check back soon.