The Lakes at Ariel-Foundation Park in Mount Vernon Ohio
Tuesday, November 7, 2017
You've Never Seen A Park Like This..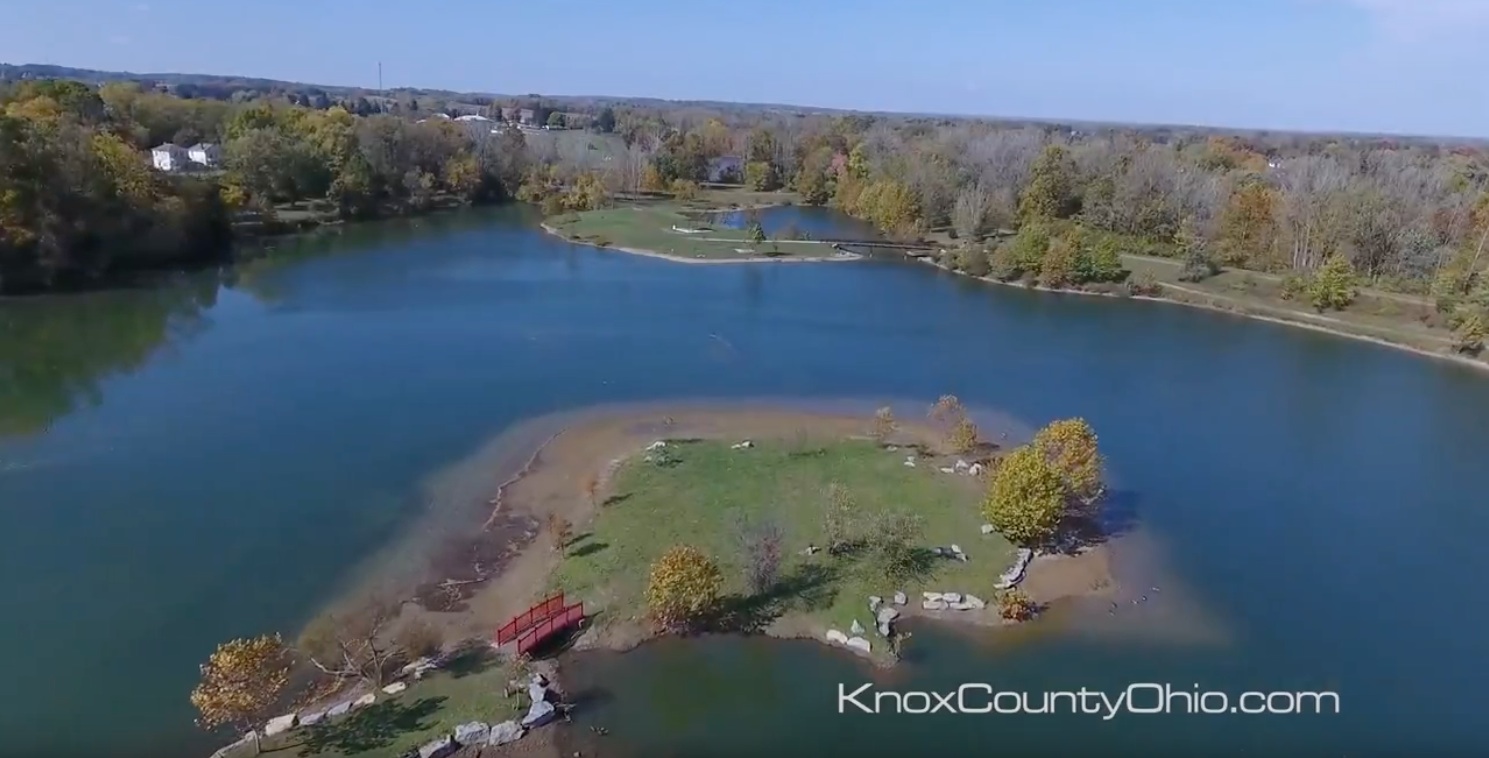 Ariel-Foundation Park in Mount Vernon, Ohio offers many things to do for all visitors to come each year. Once gravel quarries, the 3 lakes are now used (with restrictions) for boating and fishing. Surrounding the lakes are 7 pavilions that offer the perfect place to sit down and enjoy a picnic, as well as paved pathways, public restrooms, and park benches to sit down and enjoy the picturesque environment.
The Isthmus to Mavis Island
Visitors enjoy the historic bowstring truss bridge and especially love the isthmus that guide you to Mavis Island, which was named after Mayor Richard Mavis for his support and leadership in the park's development. Make reservations at The First Knox Pavilion or an alternate pavilion to hold a family gathering, class reunion, or birthday party to have a gorgeous setting and plenty of space to celebrate.
360 Panorama and Birds Eye Views
Ariel-Foundation Park is a gorgeous addition to Mount Vernon, Ohio and is captured in a unique perspective in our custom drone footage below. Our video captures highlights of the lakes, the surrounding greenery, Mavis Island, walking paths, and more.
If you love visiting Ariel-Foundation Park and its lakes, check out Mount Vernon, Ohio's homes for sale HERE.
This feature article is part of our ongoing series titled 365 Things To Do in Knox County Ohio by Sam Miller of REMAX Stars Realty 740-397-7800.
#KnoxCountyOhio
#MountVernonOhio
#ArielFoundationPark