Drone Flight Above The Memorial Ball Field of Howard Ohio
Monday, December 4, 2017
Batter Up!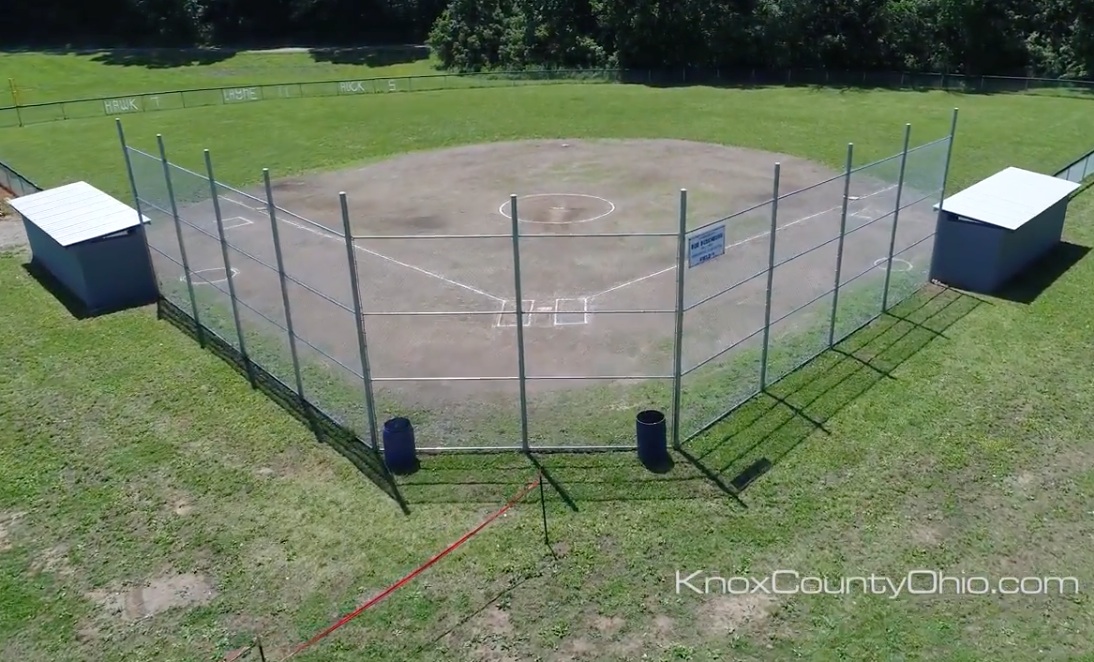 Just a drive down the road from East Knox Schools, located on Pipesville Road is the Memorial Ball Field in Howard, Ohio. This ball field hosts ball games to girls ages 5-16 with all skill sets and began construction in 2014. Future plans for this amenity include an additional softball field, a pavilion with a concession stand, and a playground for kids to play and stay occupied while their older siblings take a swing at their skills on the dirt.
Elevated Views
We have shared custom drone footage below that captures the Memorial Ball Field in a unique perspective including a very cool lift off taken from the pitcher's mound as well as 360 degree views around the field that captures the surrounding landscaping.
A Round Of Applause
Many thanks are due to those who've contributed donations and hard work to what has become the Memorial Ball Field of Howard, Ohio!
Thank you to:
The Knox County Commisoners Office
Private Individual Donors
The Community Foundation
Smalls Sand and Gravel
Productive Excavating
Carson's Fence
Knox Concrete
Mow and Go Lawn Services
DK Hathaway Construction
Danville Feed and Supply
United Aggregates
and Sherwin Williams
Thanks to the generous community donations and hard work, this dream has been turned into a reality. Anyone interested in contributing to the future plans for the Memorial Ball Field in Howard, Ohio, please feel free to contact Kevin Patrick at 740-627-6773.
If you love visiting the Memorial Ball Field in Howard, Ohio, considering making Howard, Ohio your new home. Click HERE to find homes for sale in Howard, Ohio. Click HERE to find homes for sale in the East Knox School District.
This feature article is part of our ongoing series titled 365 Things To Do in Knox County Ohio by Sam Miller of REMAX Stars Realty 740-397-7800.
#KnoxCountyOhio
#HowardOhio
#KnoxCountyOhioRealEstate