The real estate activity in Mount Vernon, Ohio is experiencing a positive shift in buyer activity. As many of you already know the winter weather in Central Ohio was one of the most challenging in over 20 years with a few weeks of extremely cold temperatures approaching 20 below zero. This is VERY rare for Central Ohio and this winter there truthfully were times when it was so cold that buyers didn't want to come out and look at homes...they simply stayed home until the weather warmed up.
The report below gives you a detailed view of the Mount Vernon, Ohio housing market highlighting active listings, pending home sales, expired listings and off markets as reported to the Knox County MLS. This information is very helpful for my real estate team, my lenders, the appraisers I work with and it is VERY helpful to the buyers and sellers who are working with The Sam Miller Team because it helps them better understand the current housing market in Knox County Ohio.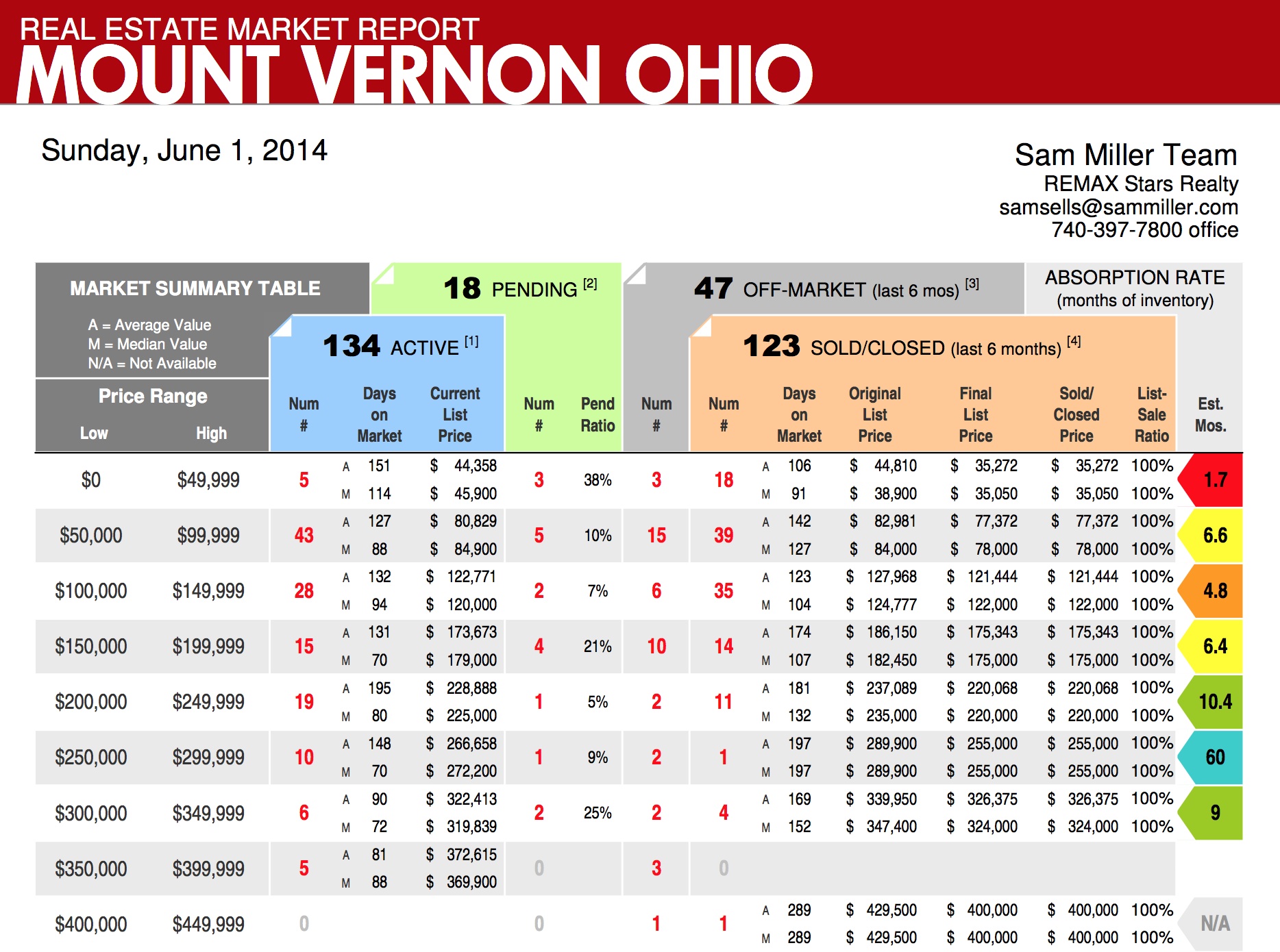 Take a close look at the far right column and you will see some detailed statistics titled "Absorbtion Rate which is the current number of inventory in months. This information is color coded and you can tell which price ranges specifically favor a seller and which price ranges favor buyers. The way we can determine this is based on the estimated months supply of inventory based on how many homes have been selling on average each month.
If you are in the market for a Mount Vernon Ohio home for sale be sure to click on this link and take a closer look at all of our available Mount Vernon Ohio real estate listings organized by price.
Thanks,
Sam Miller