Quality Photos Set My Listings Apart
Wednesday, March 4, 2009
Knox County Ohio is a very competitive community when it comes to selling residential real estate. There are a tremendous number of homes currently on the market and the reality is that many of these homes will remain unsold. Most people believe the reason a home doesn't sell is strictly due to the listing price but the reality is that it is often a result of weak marketing and bad photos.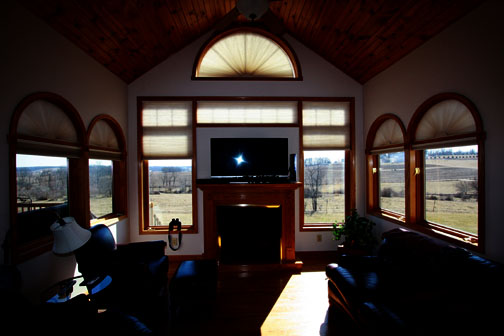 This is an example of how many homes appear on real estate websites and inside the Knox County MLS. The quality of this very dark photo is actually not uncommon especially when viewing the interior photos of homes and their virtual tours. Dark photos are not inviting and they tend to make the rooms look much smaller. Home buyers are not attracted to homes that look or feel dark or small. A photo like the one above can instantly eliminate buyer interest in your home and it will generally cause your home to remain on the market longer and it can cause your home to remain unsold. The bottom line is that poor photos can hurt your home sale.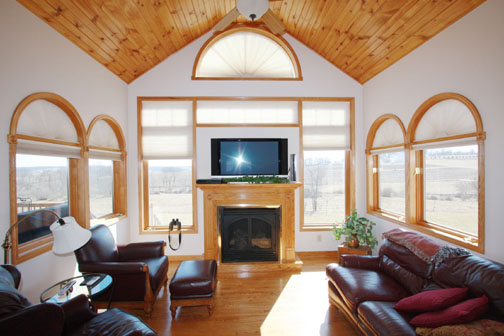 The difference between the upper and lower photo is very obvious. There is no doubt that if the home owner had a choice between these two photos they would select the 2nd photo over the top photo every time. The reality is that sellers always have this choice available and they should select their real estate professional based on the the number of homes the agent has sold, the agents track record and their reputation, their use of technology to attract interested buyers, the quality of their photos, virtual tours, videos, websites and make sure you choose your agent based on the agents ability to market your home.
Here is a helpful online blog article that highlights the difference between photos taken with a basic digital camera lens angle, a slightly wider angle lens and an ultra wide angle 10 mm lens. You will be blown away by the differences an ultra wide angle lens can offer. This is a must see photo comparison because once you see the photos you will understand why you should ask your agent what type of camera and lens they use when marketing your home.
Sam Miller