Mount Vernon Ohio Water Park
Saturday, April 09, 2011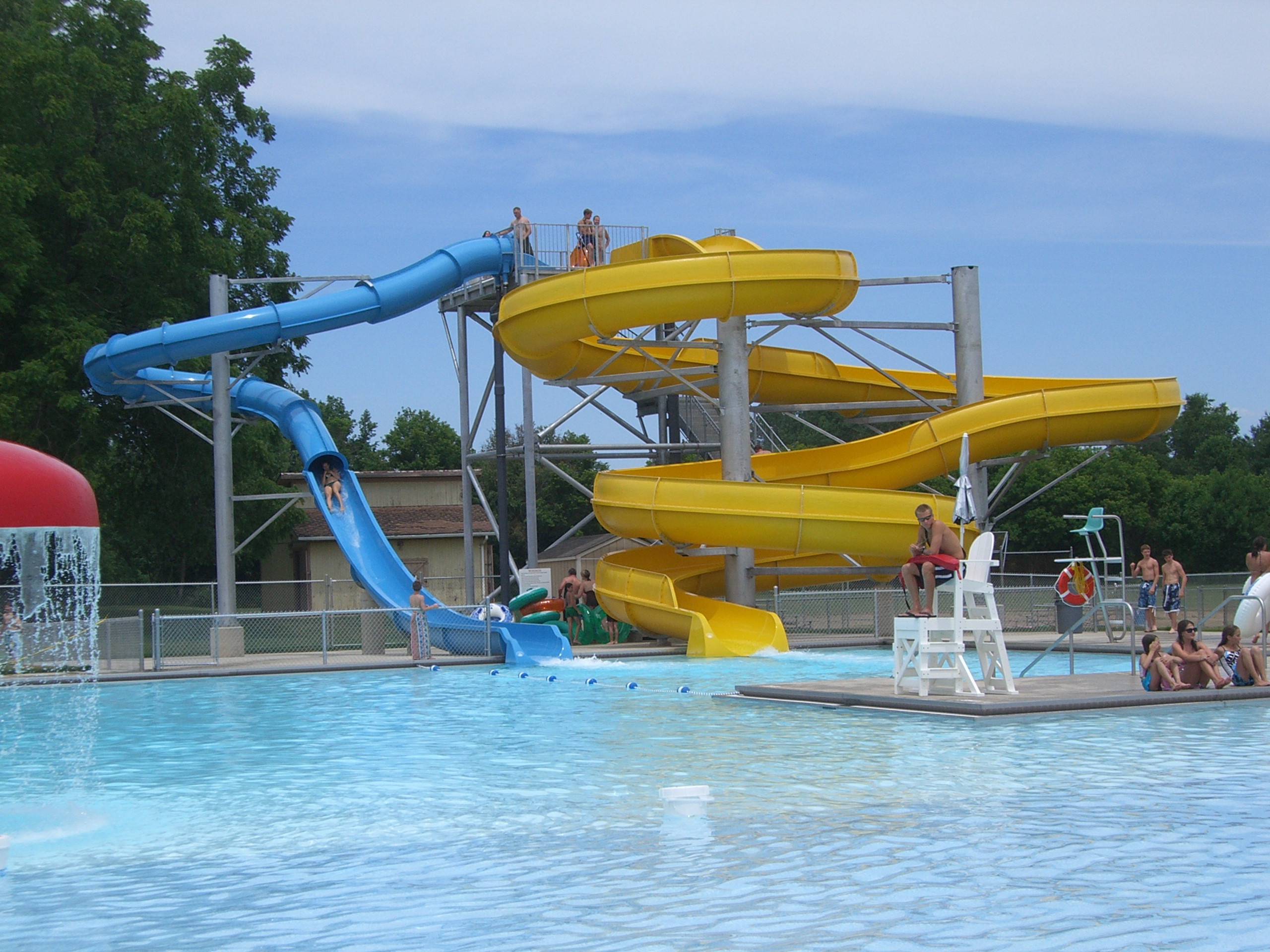 The Hiawatha Water Park and Pools in Mount Vernon, Ohio is a very special place and a proud accomplishment of our community. When I was opening my mail today I opened up a new brochure with the latest schedule and pricing for the Hiawatha Water Park and Pools. The basic schedule highlights opening in June through August with hours ranging from 12 noon to 7:45 p.m. There is a little disclaimer on the closing time which says "Manager will determine pool closure due to inclement weather" which I am sure is for safety purposes due to rain and storm conditions. This year they are once again offering season pass options and I have scanned their brochure and have included the actual 2011 rates and I have featured them at the very bottom of this page for you.
The embedded video below is a quick and fun look at the Hiawatha Water Park and Pools. I am often asked how I was able to keep the video camera from getting wet while taking a wild ride down the water slide. The trick was to enclose the video camera inside a ziplock plastic bag and hold the clear plastic bag tightly over the lens to eliminate a distorted video image.
If you are interested in more detailed information please inquire at the Mount Vernon City Hall or by calling the Auditor's Office at (740) 393-9521. The water park and pools are located at 100 Sychar Road, Mount Vernon, Ohio and their phone number during hours of operation is (740) 393-0288 (seasonal).
If you are interested in viewing our available Mount Vernon Ohio homes for sale be sure to visit this link.