Knox County home sales for Sam Miller and his team
Monday, March 28, 2011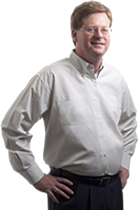 February was a good month for the Sam Miller team and RE/MAX. There was a total $2,073,759 total home sales in Knox County with an average price of $109,145. Sam's team was responsible for 26.3% of all single family or residential homes in Knox County that went through MLS according the the Knox County Ohio Multiple Listing Service.
The whole of the RE/MAX office had a 45.59% market share in the total board of Realtors, which includes all real estate brokerages for residential home sales. In a fragile home buyers market, Sam Miller consistently uses his know-how to turn around quality homes.
Sam's success is rooted in his commitment to a low pressure buying environment combined with upfront information, providing buyers with all of the background they need and the time to make the best decision.
If you are thinking about buying or selling a home in 2011, give us a call at (740) 397-7800 or send us an email to explore your options and to find out when is the best time for you to make a move.
Statistics and information compiled from the Knox County Board of Realtors MLS.