Centerburg, Ohio: The Heart of Ohio
Monday, April 4, 2011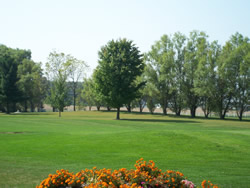 Located at the heart of Ohio, Centerburg is a small farming town twenty to thirty minutes from the bustle of the city. A pastoral setting, Centerburg takes pride in community and offers a surprising variety of recreational activities to its residents. Students at Centerburg School District have a wide array of extra-curricular activities to choose from, including a title-winning robotics team: "The Red Plague."
In the spring, you'll find neighbors hoeing and planting in the Community Garden at the intersection of W. Houck and N. Clayton, or playing a round of disc golf on the course at the new high school building. Residents have year-round access to cardio equipment and certified fitness experts at the Centerburg Fitness Center.
Festivals, such as the Heart of Ohio USA Days, bring rides and fair booths to the streets of Centerburg in the summer months. The annual Old Time Farming Festival, held in Memorial Park, attracts farm historians and tractor enthusiasts in a celebration of a by-gone era with contests and games for the whole family. Joggers, bikers, and dog-walkers enjoy a quiet commute along the Heart of Ohio path; part of the Ohio-to-Erie trail system that leads all the way to Cleveland.
Just thirty minutes from Polaris Fashion Place, thirty minutes from beautiful Alum Creek State Park, and less than an hour from Snow Trails ski resort, Centerburg really is at the center of it all.
If you are thinking about buying or selling a home in 2011, give us a call at (740) 397-7800 or send us an email to explore your options and to find out when is the best time for you to make a move.