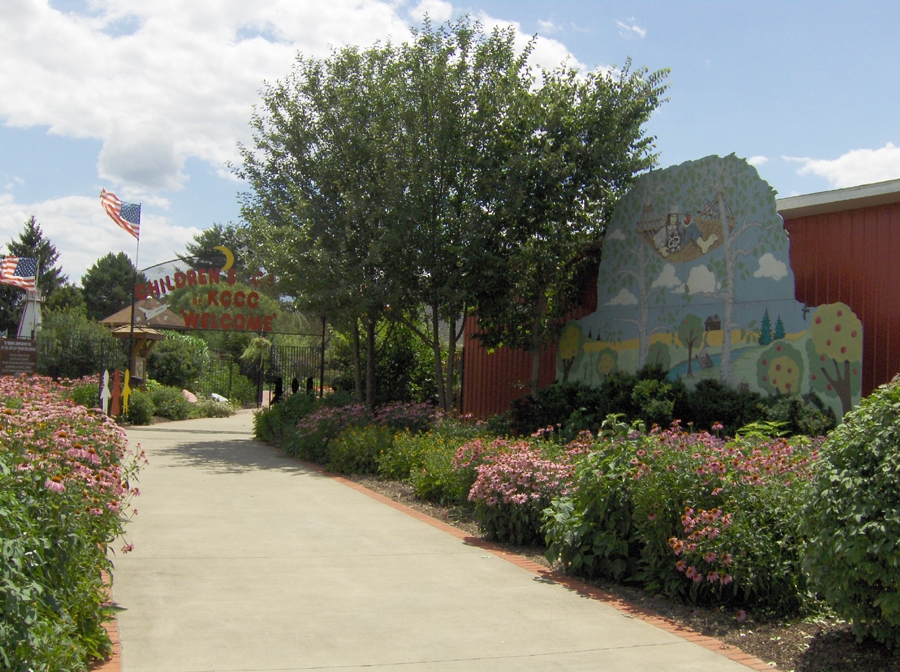 The Knox County Career Center is the home of a truly magical place and it's called the Children's Garden. The name is a little misleading because the Children's Garden is much more than a garden and folks of all ages will be caught up in the beauty of this unique attraction. The Knox County Career Center's website features a wonderful description that I believe is very fitting;
"Surrounded by a honeysuckle-covered wrought-iron gate, the plants, flowers and structures paint a playful vibrant backdrop for the innocence of childhood present within every step and every breath in the Garden. As the colors and seasons change, the atmostphere of the Garden remains the same --playful, alive and growing with excitement. The multicolored open-air steel amphitheater is a place for children to view performances or just sit and let their mind wonder".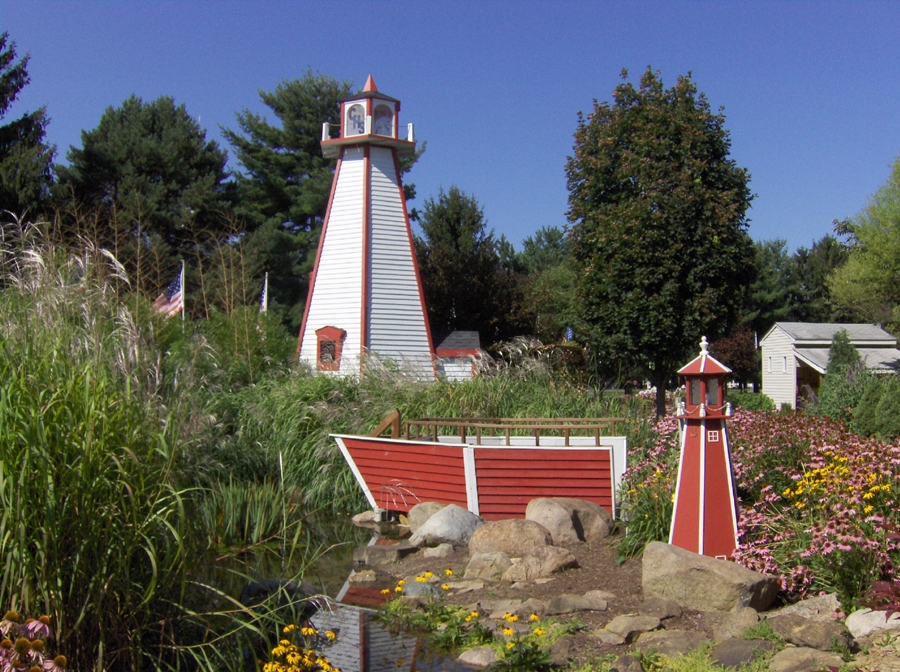 The Children's Garden has a little something for everyone and permeates a feeling of peaceful relaxation. The Garden is a hotpot for all types of photographers who want to capture the perfect photo. Photographers love all the colorful backdrops, flowers , landscaping, unique structures, water gardens and it's filled with fun features that are sure to create a picture perfect smile.
The Children's Garden is located at 206 Martinsburg Road, Mount Vernon, Ohio on a half acre of land adjacent to the Knox County Career Center and between the Mount Vernon Middle School and the Mount Vernon Nazarene University.
This blog is part of our "365 Things To Do in Knox County Ohio". We have also created a real estate link that features available Mount Vernon, Ohio homes for sale.