365 Things To Do in Knox County Ohio - Hiawatha Water Park and Pools
Saturday, June 11, 2011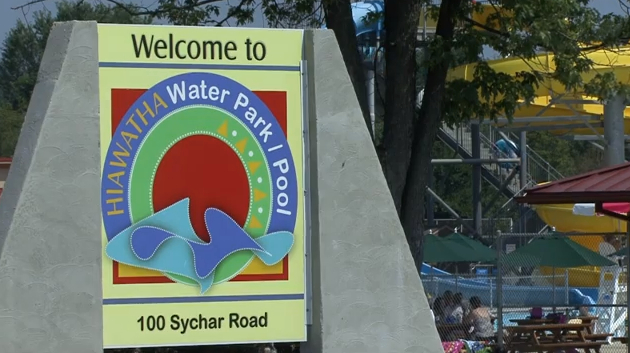 If you are looking for a place to cool off in Mount Vernon, Ohio during the warm weather months you will want to visit the Hiawatha Water Park and Swimming Pools. The Hiawatha Water Park is located on the corner of Sychar Road and Beech Street. This site of was previously known as the Mount Vernon Community Pool and it has gone through a significant transformation thanks to a our community leadership and most importantly because of the financial contributions from some very giving members of our community. The efforts of so many Knox County Ohio residents, business owners and the City of Mount Vernon have paid off in a big way because the Hiawatha Water Park and Swimming Pools are one of the communities most popular destinations during the summer months.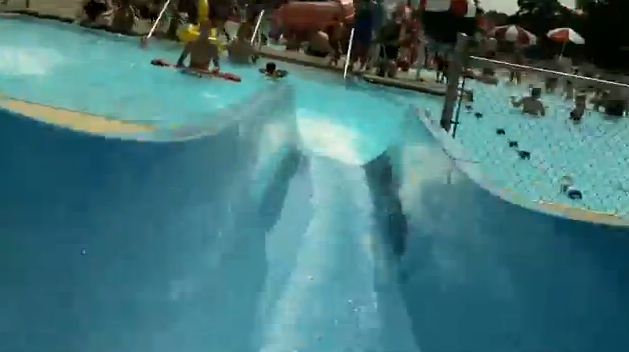 I have personally visited the Hiawatha Water Park on many occasions and I have had a lot of fun on the water slides. The big yellow water slide is called the tube slide because you ride the slide sitting / laying in an inflatable tube. This slide is fairly smooth with some nice twists and turns and most of the kids can ride the tube all the way down the slide and float to the pool exit stairs. The blue water slide is much faster and is known as a body slide. You won't need a tube for the blue slide and before you know it you are plunging into the water at the bottom of the slide. Both slides are extremely popular but if you like a bit more speed you will be all smiles on the blue slide. The water park features some king sized umbrellas, swimming pools, kiddie pool, a partially submerged playground, rope bridge, waterfall, tunnels and a captain's ship steering wheel. There is something for everyone at the Mount Vernon Hiawatha Water Park and Swimming Pools.
This feature article is part of an ongoing series titled "365 Things To Do in Knox County Ohio" by real estate professional Sam Miller of REMAX Stars Realty. Feel free to check out all of our previously featured articles by visiting 365 Things To Do in Knox County Ohio feature articles. .