365 Things To Do in Knox County Ohio - Apple Valley Lake
Thursday, June 16, 2011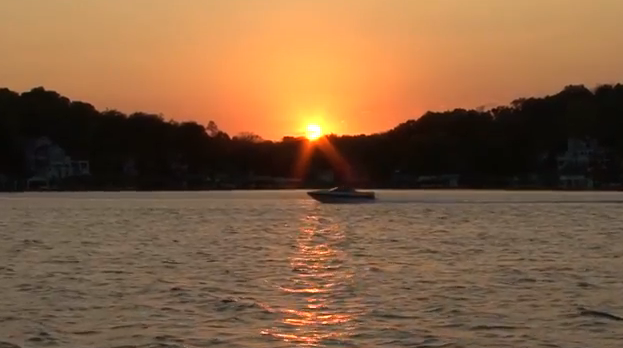 The Apple Valley Lake is a premier lake resort that is located in a small community in Knox County Ohio. Apple Valley is comprised of 3700 picturesque acres that surround a sparkling 511 acre lake. Apple Valley is well known throughout our state as one of the cleanest swimming and boating lakes in Central Ohio and features 3 gorgeous sand beaches. The lake has numerous natural springs that feed the lake with a constant flow of fresh water which explains why the lake water is so clear and the beaches are so clean. The Apple Valley Lake is the perfect place for those looking for just a weekend get-a-way, a lake house, a vacation home / cabin or for those who desire the ultimate waterfront home.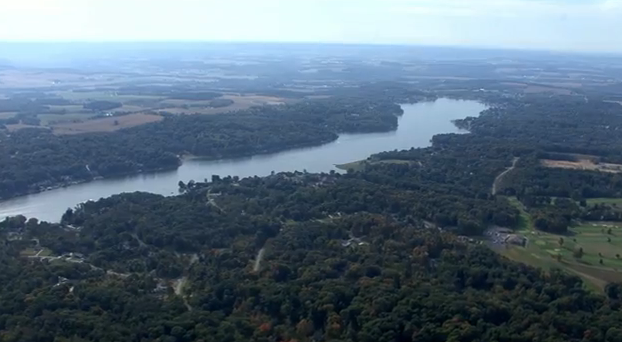 The term "Fun in the Sun" truly captures the essence of the Apple Valley Lake lifestyle especially during the spring, summer and the fall seasons. Boating is one of the most popular activities at the lake and there are no horsepower or cubic inch limitations for boats or jet skis. Water skiing, tubing and wake boarding are all fun activities at the lake. Be sure to bring your digital camera or video recorder because you are certain to capture some amazing photos and video footage at the lake. Don't forget your fishing gear because Apple Valley is a fully stocked lake with some seriously big fish. If you have small children or grandkids be sure to check out the fishing pond at Bennett Park which is the perfect spot for young kids who want to catch blue gills one right after another.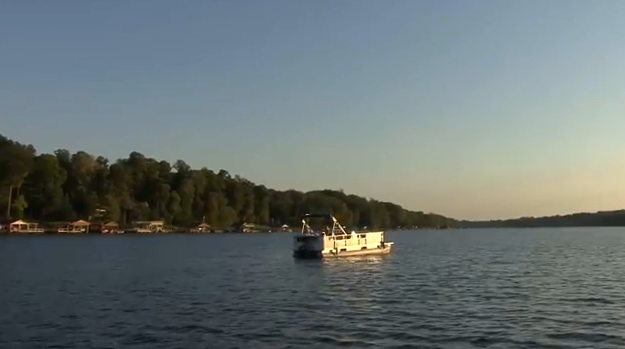 If you love to swim, lay in the sun and tan, pic nic or just kick back and relax you won't want to miss the 3 sand beaches at the Apple Valley Lake. Sutton Beach and Davis Beach are both located on the west side of the lake and King Beach is located on the east side. Sutton Beach is located near the front entrance on Baldwin Drive and it's a popular hot spot with the kids. The setting at Davis Beach is pretty spectacular and features the largest sand shoreline at the lake. Davis Beach features a 180 degree panoramic lake view from the water, from the beach and even from the parking lot hill. If you are planning to visit Davis Beach be sure to bring your digital camera because there isn't a bad view from this beach. King Beach is located in a more remote setting and it's surrounded by beautiful mature trees. It doesn't matter which Apple Valley beach you visit because you're sure to have a great time.
There is more to do at Apple Valley than just lake activities. If golf is your game you are sure to love the Apple Valley Golf Course and the newly constructed club house. People travel from miles and mies away to play Apple Valley. The 4th of July is a one of the most popular events at the lake and there are festivities, boating and ski shows and you will be blown away by the Saturday night fireworks display that takes place near the club house. This is the busiest night at the Apple Valley Lake because most everyone has their boats on the water as they are shooting the fireworks over the lake. The reflection of the fireworks illuminating over the lake is truly a site to see.
Many Apple Valley home owners purchase vacation homes for relaxation, family fun, entertainment and for romantic getaways. Available homes at the Apple Valley Lake typically range in price from $69,000 for a small cabin to $800,000 for a year round waterfront home. For those just looking to gain access to the Apple Valley Lake amenities or so they can put a boat or jet ski they can simply purchase an affordable vacant Apple Valley lot for as low as $3,000 and the majority of the lots are buildable and include public utilities. Apple Valley Lake is a private resort and it's amenities are available only for property owners and their guests.
This is part of our ongoing series titled "365 Things To Do in Knox County Ohio" by Sam Miller of REMAX Stars Realty. If you would like to view our previous feature articles be sure to visit 365 Things To Do in Knox County Ohio.