Knox County Ohio Central Ohio Homes with Acreage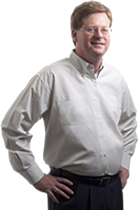 Knox County Ohio Homes with Acreage
When shopping for a home, it's important to find property that will fit your needs now and in the future. Knox County Ohio homes with acreage offer home owners more room to play, more privacy and more potential.
Most of these listings with acreage are lovingly built, one-of-a-kind homes; properties you won't find anywhere else. Some of our listings come ready for livestock, with fences and outbuildings already in place. While other properties feature wild, untamed land with wildflowers, streams and old trees. Hunters love the freedom of flushing birds within their own property lines. Plus, extra space gives your kids more room to play and explore, away from city traffic. With over forty unique properties available, you're sure to find the perfect fit for you and your family.
You can find homes with acreage from all over Knox County Ohio listed here, or get the scoop on new listings that fit your criteria with our email updates.
Property Listings
Sort By:
Displaying properties 1 to 9 of 12