Knox County Ohio Centerburg Ohio Homes For Sale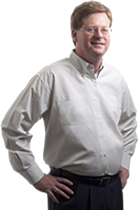 Centerburg Ohio Homes For Sale
Centerburg, OH
What began as a way station for caravans bringing supplies between the Ohio River and Great Lakes is now a quaint little town in the geographical center of Ohio. Centerburg may be small but it is a community with a big heart. In addition to public parks, the Heart of Ohio trail and several dining options, Centerburg is home to one of the oldest independent public libraries in the Midwest. Since downtown Columbus is only forty minutes away, Centerburg residents enjoy the features of the big city without the hassle and noise of city living. The Centerburg School District offers a surprising variety of activities to students and community members, such as robotics and disc golf. Centerburg is a warm, inviting community that prides itself on community involvement. If you're looking for a close-knit community in the middle of it all, consider moving to Centerburg, OH. Give us a call today for more information about listings in the Centerburg area.
Learn more about Centerburg Ohio, or see more Knox County Ohio home listings.
New listings are added regularly, check back soon.