Multi-family Homes in Knox County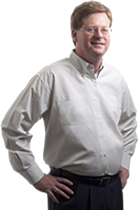 Multi-family Homes in Knox County, Ohio
Multi-Family Properties for Living and Investment
See multi-family homes in Knox County
A multi-family property is a two- (duplex), three- (triplex), or four-unit property. Five or more units are considered commercial properties. There are several advantages to investing in a multi-purpose property, including defraying costs of home ownership, generating rental income to pay off your mortgage, potential for appreciation, and retirement security.
Multi-family homes and apartments in Knox County are as diverse as the communities within them, offering an array of options for homebuyers. The hills that surround Apple Valley Lake provide both scenic beauty and outdoor recreation. As the literal Heart of Ohio, Centerburg's proximity to Columbus is a boon for commuters looking to live in an intimate setting near the amenities of the capital city. Danville and Fredericktown have a lot in common, with their quiet streets, ballparks, and pedestrian downtowns. Home to renowned Kenyon College, Gambier has a thriving arts and culture community. Gateway to Kokosing Gap Trail and the lovely river valley, Mount Vernon is known for its beauty, majestic historical mansions, and great schools. To make an educated choice, it pays to understand the rental markets in Knox County's cities, townships, and villages, including neighborhoods where rental units are in demand, along with opportunities to remodel neglected properties in great neighborhoods.
Of course, the financial aspects of purchasing a multi-family home or apartment complex are just as complicated as buying a single-family home. Lenders are not only looking at your finances, they are evaluating the property's potential income. It can be easier to get financing for larger properties for their purchasing power. With some research, you can assess a particular multi-family structure's potential for appreciation and decide if it is a good investment. In general, there is less competition for multi-family properties for myriad reasons. In some cases, there are simply fewer multi-family properties in a given location, raising the demand for rentals and the potential for increasing rent. Or, there may an apartment complex in a great neighborhood that has good bones but needs a little TLC. There is potential to capture equity on a property sold below market value. And, if you intend to use a rental property as your primary residence, you can enjoy your rental income while paying off the principal.
Investing in a multi-family property is akin to owning your own business. As your own boss, you have the flexibility and freedom to manage and maintain your investment. If you prepare for unexpected repairs, rental loss, and the delicate balance of tenant relations, then you will save yourself time and money. Get to know the community in which you are planning to buy and possibly live. Become involved in neighborhood associations and trade organizations. What are the issues for other landlords in your area? What businesses provide great service? For instance, if you are planning to invest in a triplex in Gambier, what impact does a large student population have in terms of property value and risk? Or, if you'd like to retire in the Apple Valley Lake region, what services (electric, plumbing, construction etc.) are available during the off-season?
Maybe you know the community well, but are concerned about dealing with tenants. If you've been a renter before, you understand a tenant's rights and responsibilities. Find out what your rights and responsibilities will be as a landlord. How can you forge an amicable and productive relationship with your tenants? Finally, determine your strengths when it comes to managing and maintaining a property. If you can fix anything, have the eye of an interior decorator, or can crunch numbers with aplomb, hone these talents.
It is important to understand that owning a multi-family property is a long-term investment for your future. Ideally, they meet short-term goals of increasing cash flow and capturing equity, but they also fulfill future desires for home ownership and financial security. There is always risk involved, but it can be mitigated with patience, diligence, and knowledge.
From historic and renovated manors within walking distance to shops and restaurants, to traditional style homes on large lots, to modern and spacious apartments with great views, Knox County has a lot to offer for promising multi-family homeowners. To become informed on the range of issues you may encounter, county government departments have information on everything from zoning to taxes to population stats; other great sources include the county's historic societies, cultural organizations, and community and development foundations.
See multi-family homes in Knox County
If you are thinking about buying or selling a home, give us a call at (740) 397-7800 or send us an email to explore your options and to find out when is the best time for you to make a move.