Living in Knox County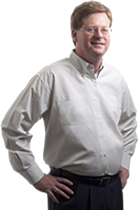 Living in Knox County
The housing community of Knox County is a rare find for prospective home buyers. Centrally located in Ohio's beautiful heartland, and within 500 miles of over two-thirds of the United States. But you may not be taking many road trips when the luxury of a home in Knox County its close proximity to beautiful parks and trails. The highlight of which are the 14-mile Kokosing Gap Trail and the Mohican Valley Trail. There are also plenty of quaint and wonderful shops and restaurants to explore.
Knox County Communities
Apple Valley, Centerburg, Danville, Fredericktown, Gambier, Howard and the famous Mount Vernon are a tight knit community group that supports a safe, supportive and fun environment. And when the economy demands a lot of our paychecks, Knox County has a low cost of living (indexed at 80.5 compared to the US average of 100).
The median income for a household in the county was $38,877, and the median income for a family was $45,119 in the 2009 census. There's a population of 59,000 with 15,122 county owner-occupied houses and condos. Renters make up about 24% of the housing market.
Knox County homes are a great place to start a family, 59% of the county is married couples and 32% have children. In addition to its five excellent k-12 school districts, there is also Kenyon College, the oldest private liberal arts college in Ohio, Mount Vernon Nazarene University in Mount Vernon, and Central Ohio Technical College in Fredericktown. There are also an even percentage of people in their younger, middle, and later years, providing a variety of community events and institutions for every stage of life.
A resident survey found the main benefits of Knox County were:
Safe community
Know your neighbors
People are friendly and willing to help
Active churches
Good fire department/emergency squads
Many volunteer opportunities
Senior groups/agencies, other clubs, and activities
Knox County may hold the perfect new home for you but every resident finds their own reason to love this community. Take a visit to Ohio's heartland and see what you'll love in this rare and beautiful county.