Martinsburg Ohio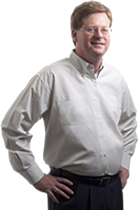 Come live in Martinsburg, Ohio
Martinsburg Ohio Real Estate offers a small village community rooted in rich agricultural history. With a population of 187 people in 2009, Martinsburg is a tight-knit community and home to the only rodeo arena in Knox County. Located near the scenic byway Highway 62, Martinsburg is close to one of the largest populations of Amish people in the country, as well as Mount Vernon, the biggest town in Knox County.
Additional Info:
Shopping, Dining, Entertainment – Martinsburg Ohio Real Estate is near fine local restaurants including Butler's family restaurant, offering home-style meals to locals and visitors. Also, RJ's Hot Spot and Martinsburg Pizza both offer stomach-satisfying meals. Martinsburg is located within a short driving distance from Amish Country, a region that is popular to visit and shop. Visitors of Amish county can find Amish bakeries, honey suppliers, home furnishings and other places to shop. Country Furniture is a popular store that sells hand-crafted Amish furniture made in the area and from large Amish distributors. During the warmer months, numerous Knox County community events are held including the Knox County Fair and the Dan Emmett Music and Arts Festival in Mount Vernon. Fredericktown hosts the Tomato Show each year and Centerburg has an Oldtime Farming Festival.
Parks and Recreation – Martinsburg Ohio Real Estate is near J&D Arena, Knox County's only rodeo arena that offers bull riding, horse riding and other rodeo activities every weekend. The popular arena attracts professional rodeo-circuit talent to Knox County. Within a short drive of Martinsburg Ohio Real Estate are numerous options for outdoor activities including the Kokosing River and Kokosing Gap Trail. The Kokosing Gap Trail is a 14-mile paved trail that winds through Knox County and provides opportunities for jogging, walking, biking, rollerblading, etc. The trail was named one of the top trails in the nation by the national Rail to Trails Conservancy. The Kokosing River offers numerous water activities including swimming, boating and fishing. There are nine golf courses, winter skiing, a water park and other activities a short drive distance drive from Martinsburg.
Living – Martinsburg is a small village community that offers a more relaxed pace of life than larger towns. However, the nearby Knox County towns of Mount Vernon, Centerburg and Fredericktown all offer activities, events and shopping for Martinsburg residents. As Martinsburg is centrally located in Ohio, the metropolitan areas of Columbus, Cleveland, Newark and Mansfield are not very far away. The median price for a home in Martinsburg is about $107,835.
Schools, Health, Transportation – The East Knox School District has the East Knox Elementary, Middle and High schools. Higher education opportunities in the area include Kenyon College in Mount Vernon and Mount Vernon Nazarene University in Gambier. For healthcare, the Knox Community Hospital is located in nearby Mount Vernon. Public transit is available throughout Knox County through the CAC Transit system. For flying enthusiasts, the Wynkoop Airport in Mount Vernon has private and recreational air transport.
Martinsburg Ohio Real Estate offers a small town with access to numerous activities and events throughout Knox County.