Knox County Ohio Multi Family Homes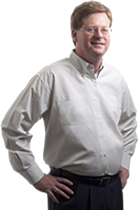 Multi Family Homes and Properties | Knox County, OH
Jump to listings of multi-family homes in Knox County
A multi-family property is a two- (duplex), three- (triplex), or four-unit property. Five or more units are considered commercial properties. There are several advantages to investing in a multi-family property, including defraying costs of home ownership, generating rental income to pay off your mortgage, potential for appreciation, and retirement security.
Of course, the financial aspects of purchasing a multi-family home or apartment complex are just as complicated as buying a single-family home. Lenders are not only looking at your finances, they are evaluating the property's potential income. It can be easier to get financing for larger properties for their purchasing power. With some research, you can assess a particular multi-family structure's potential for appreciation and decide if it is a good investment. In general, there is less competition for multi-family properties for myriad reasons. In some cases, there are simply fewer multi-family properties in a given location, raising the demand for rentals and the potential for increasing rent. Or, there may an apartment complex in a great neighborhood that has good bones but needs a little TLC. There is potential to capture equity on a property sold below market value. And, if you intend to use a rental property as your primary residence, you can enjoy your rental income while paying off the principal.
Visit our Multi-family information page to learn more about buying or investing with multi-family homes in Knox County, Ohio.
Property Listings
Sort By:
Displaying properties 1 to 1 of 1
Active

$100,000
Bedrooms: 4
Baths: 2
SQ FT : 2054

Very nice up and down duplex situated on a level and easy to care for corner lot, the downstairs unit features 2 bedrooms and a full main level bath, convenient main level laundry, large kitchen and …
Displaying properties 1 to 1 of 1