Saturday, August 22, 2009


Recently I attended the 20th Anniversary Star Power Annual Conference in Denver, Colorado. I enjoyed three full days of career- changing sessions with the best realtors in the country. Some speakers included Howard Brinton, Founder and CEO of Star Power Systems, Dave Liniger, Co-Founder and Chairman of the Board, RE/MAX International, Jim Gillespie, President and CEO Coldwell Banker Real Estate, Alex Charfen, Founder and CEO, Certified Distressed Property Institue, Allan Domb, and more than 125 top active industry producers and experts in the business.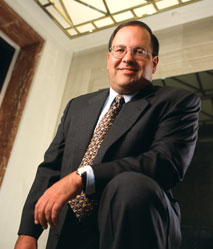 Together with Rob Levy and James Nellis, we taught a real estate technology class that had overwhelming response.
Star Power is an organization that is comprised of nearly 300 top working real estate agents from across the country, each of whom averages over 200 transactions per year. These agents or "stars" extend their knowledge and strategies of their success out to other agents, from which they can then choose which strategies best suit their market and personality. This is a phenomenal group loaded down with tons of knowledge. The best in the business!!
Not only did I come away with career changing material, but I was able to network with thousands of other agents across the country. Some of which specialize in bank owned real estate and corporate relocation. I believe these wonderful connections and relationships will be extremely beneficial to my Knox County, Ohio clients.